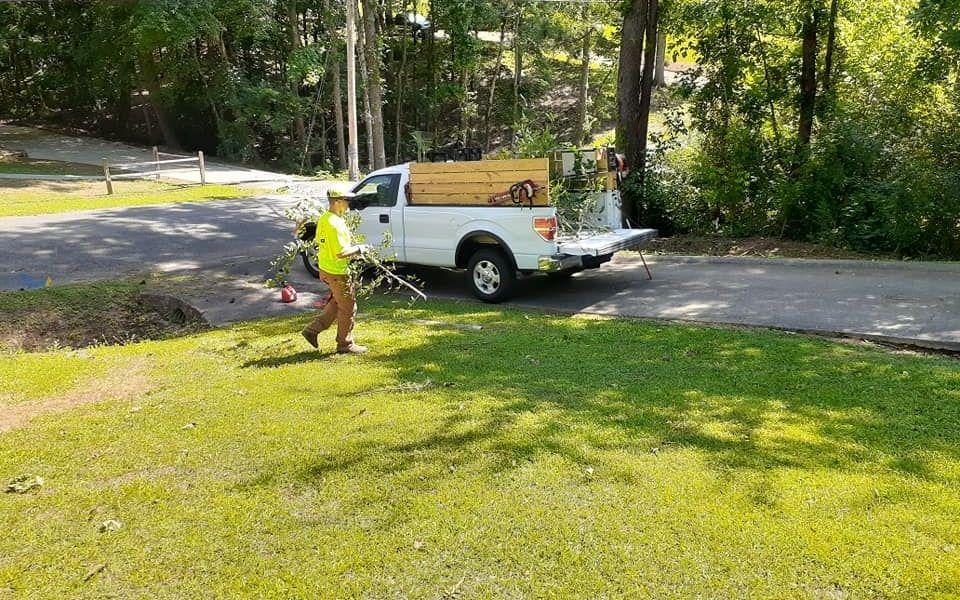 Landscape Maintenance
Landscape maintenance has never been easier!
No more physical labor in the yard for you! Simply contact us and let us know what you need done.
We are happy to provide you with a free quote to pick up fallen limbs and other yard waste or remove leaves from your lawn and landscape.
Our lawn mowing and pressure washing services are available to all. Our landscape maintenance services are reserved for our lawn mowing customers.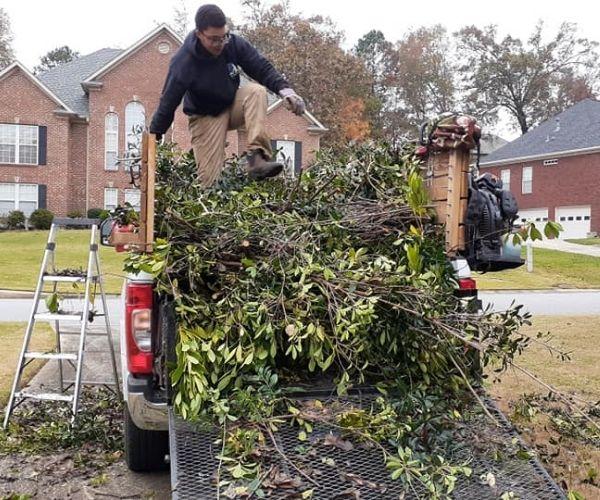 We Do Yard Work!
Parsonic Services offers exterior maintenance services.
Our pressure washing service and lawn mowing service are the most popular services we offer, but we do offer other related services.
If you are interested in having your bushes trimmed and/or pine straw installed, we cover those services in more detail on the pruning and pine straw page of our website.
If you are looking for another type of lawn or landscape maintenance service, please contact us because we can more than likely help you out!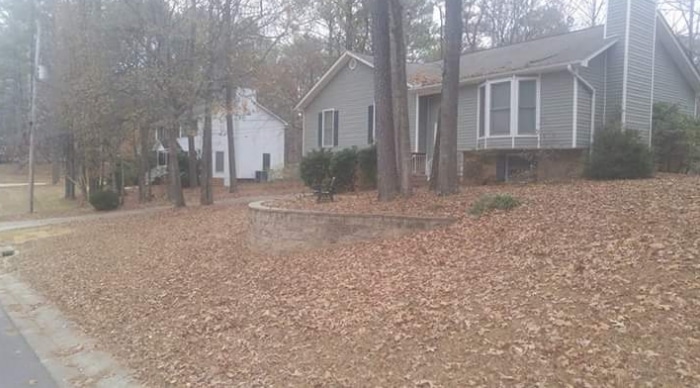 Leaf Removal Before and After Pic
Even if you are willing to get out there and clean up the lawn and landscape, you may not have anywhere to take the debris! No worries. We haul all debris with us and properly dispose of it offsite or bag up the leaves for city curbside pickup. When you hire Parsonic Services, all you have to do is enjoy your lawn and landscape.
Leaves left to hang around your lawn and landscape over the winter months tend to somehow always end up in the house! We are just a phone call away. Besides being a nuisance, they can also introduce disease and fungi to your lawn and plants if not removed.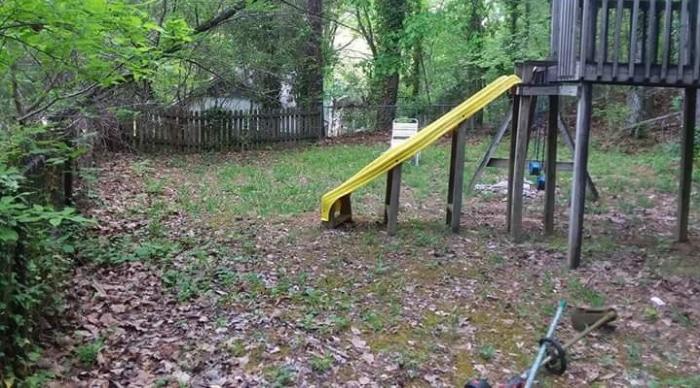 Landscape Cleanup Services
We have to admit the leaves do look great as they turn shades of orange and yellow as winter approaches. It is stunning, but quickly becomes a nuisance when they fall from the trees. We are already removing your neighbor'd fallen leaves. We would be happy to pick your leaves up too.
Our landscape cleanup services are not limited to leaf cleanups. We remove other yard waste such as fallen limbs or damaged or dead plants. We also bring overgrown lawns and landscapes back under control.
Call

Parsonic Services

(205) 230-7302
Email

Parsonic Services

Chris@ParsonicServices.com
Landscape Maintenance Quote Request Form