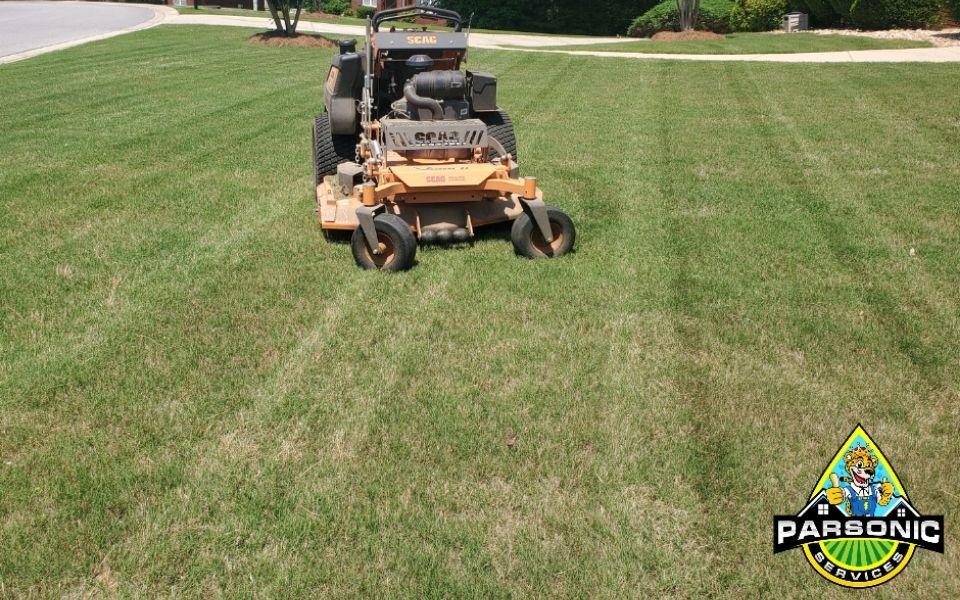 Lawn Mowing
We mow the lawn, trim where the mower cannot reach, edge all borders, and clean it all up before we leave.
Parsonic Services will not leave your property until your lawn looks great!
We won't leave a grass clump on your lawn and we will skip any week in which your lawn has not grown.
Our lawn mowing service starts at $60 per service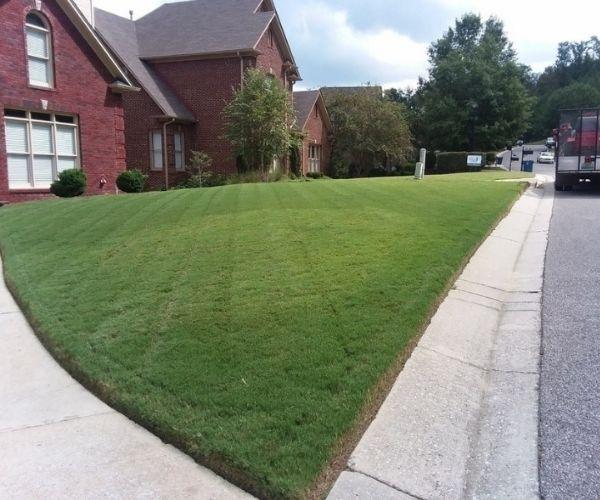 Local Grass Cutting Service
If the last thing you want to do after work or on the weekends is to cut your grass, we have you covered!
Request your free lawn mowing estimate today and we'll be out like clockwork to keep your lawn mowed all season long.
Please note we use commercial lawn mowers and cannot fit inside gates less than 50″ wide.  If your lawn has grass in a limited access area, we cannot service your property.
Lawn Maintenance Service Details
Every time Parsonic Services comes by to cut your grass you can expect professional quality.  We don't cut corners, but we do cut a lot of grass!
Every lawn mowing service includes:
Mowing the entire lawn
Trimming where the mower cannot reach
Edging all defined borders
Cleanup of grass clippings
We cannot accommodate 1-time mowing service requests.
We're Ready To Mow!
Contact us to get your free price quote and to get on our schedule quickly if you would like to hire us to mow your lawn.
Call

Parsonic Services

(205) 230-7302
Email

Parsonic Services

Chris@ParsonicServices.com
Lawn Mowing Quote Request Form