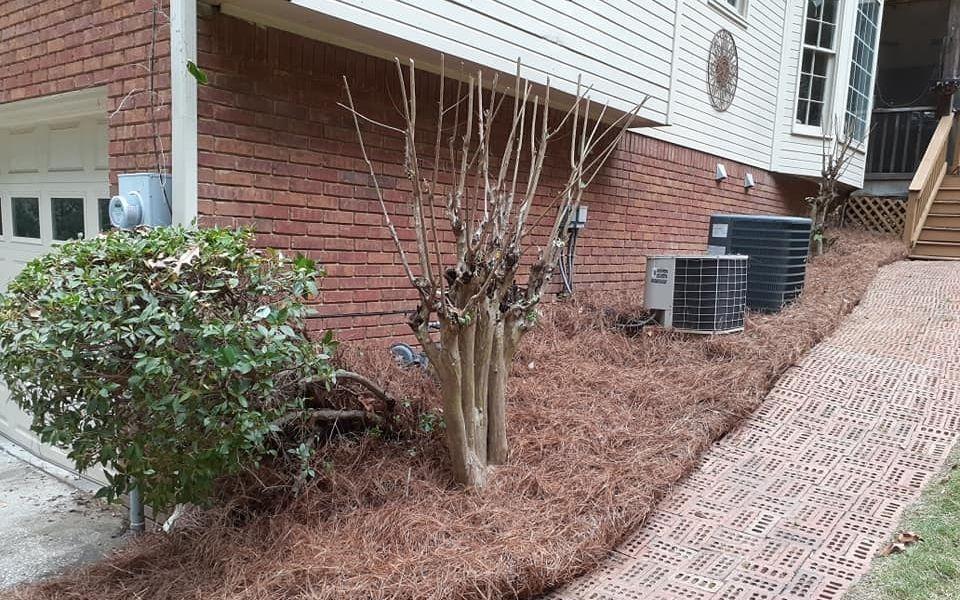 Pruning & Pine Straw
Hire Parsonic Services to trim your bushes, shrubs, and small trees, or hire us to install pine straw in your landscape beds.
Or hire us to do both!
Our lawn mowing and pressure washing services are available to all. Our pruning & pine straw services and landscape maintenance services are reserved for our lawn mowing customers. 

We Make Landscapes Look Great!
The sequence of photos above shows before, during, and after photos of a pruning and pine straw service we've performed in the past.
We always start by pruning the plant material and collecting and removing the yard waste created. During the pick up portion, we also remove the weeds from your beds. This creates an ideal environment for the new pine straw to be installed in the beds.
Once the prep work is complete, we lay out bales of pine straw and begin shaking them out into the beds to create that desired rolled pine straw look.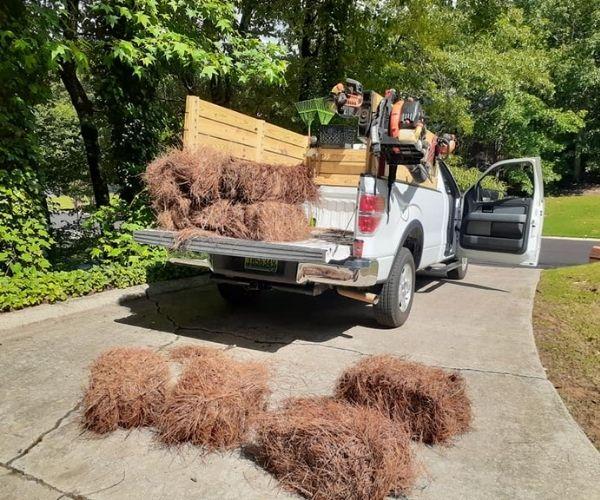 Pine Straw Installation
One of the many things we love about the local landscapes is how we see pine straw being used as the preferred mulch material. We think it looks great and can really make your landscape pop! It offers all the same benefits as wood mulches such as weed suppression and moisture retention, but does not attract nearly as many insects.
If you prefer mulch instead of pine straw, we also install mulch!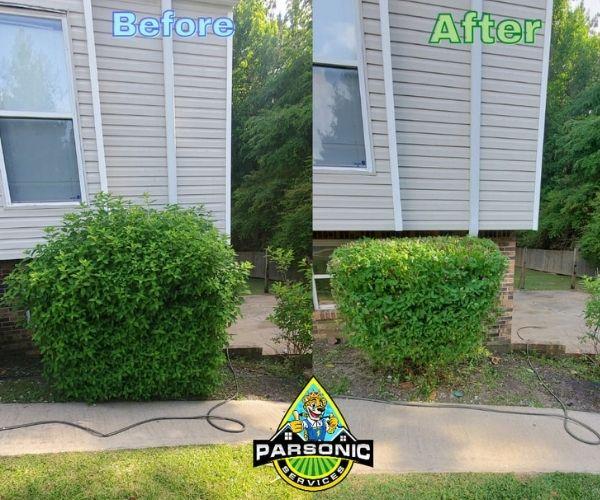 Plant Pruning Service
We are experts when it comes to caring for crepe myrtles. We have been working with crepe myrtles for years and know how to prune them properly to leave them looking great and not cause any damage to the plant.
Parsonic Services prunes more than just crepe myrtles, though! Contact us for pruning or trimming of the bushes, shrubs, grasses, or ornamental trees in your landscape in need of maintenance.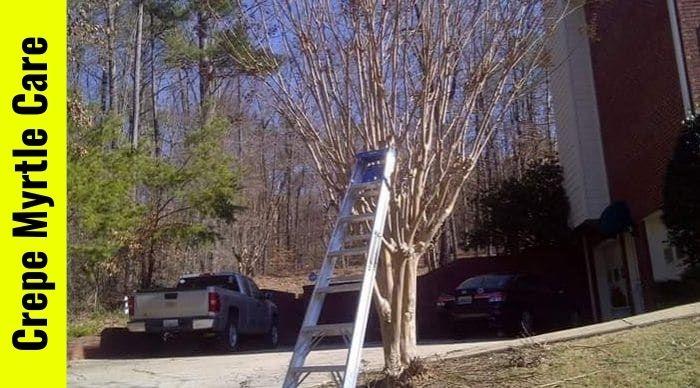 Crepe Myrtle Pruning Before & After Pics
Seeing the finished product of our pruning service keeps us energized to do our best each service and keeps us looking forward to the next pruning service.
Everybody knows that plants look great after they have been properly shaped up, but this also helps keep your plants as healthy as they can be!
We have years of experience working with native plants in Alabama. We will not damage your plants or remove any blooms in the process, but we will take all the clippings with us.
Call

Parsonic Services

(205) 230-7302
Email

Parsonic Services

Chris@ParsonicServices.com
Pruning and/or Pine Straw Quote Request Form